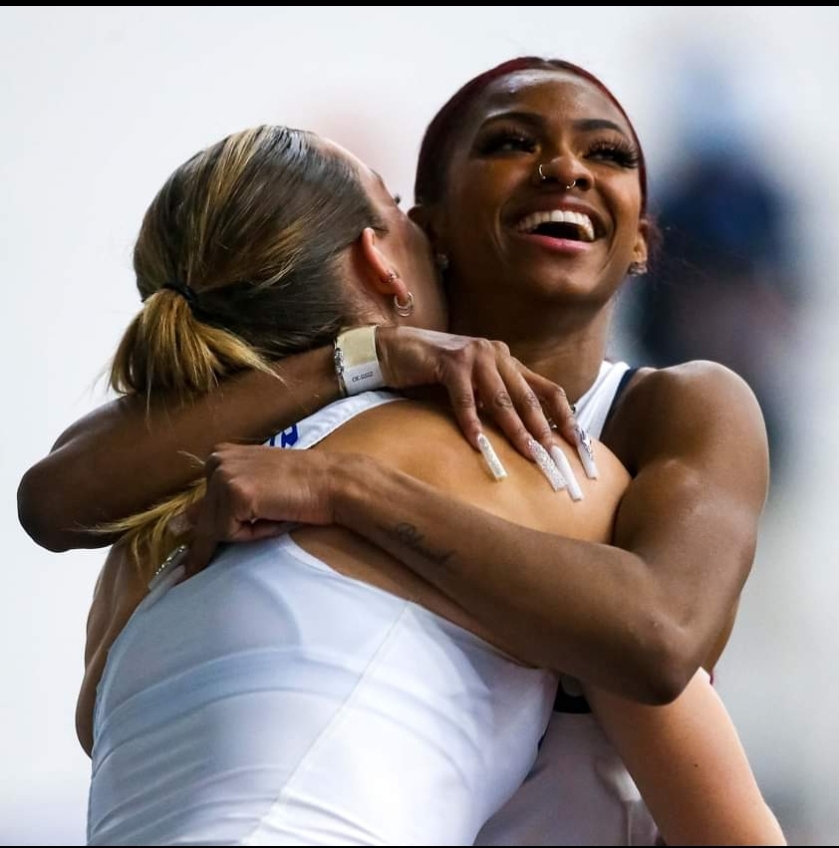 Detailed Overview of
Masai Russell Camps
Track & Field Camp Overview
Masai Russell's track and field university consist of event-specific training that's hyper-focused on proper technique, form, and mechanics. Coaches that have developed Olympians and high-level collegiate athletes and professionals instruct campers through the same drills and methodology utilized by these elite athletes.
Camp programs include small-group instruction as well as strategy and video analysis sessions. All track & field campers will receive a post-camp analysis report inclusive of coach feedback to ensure development continues following the program.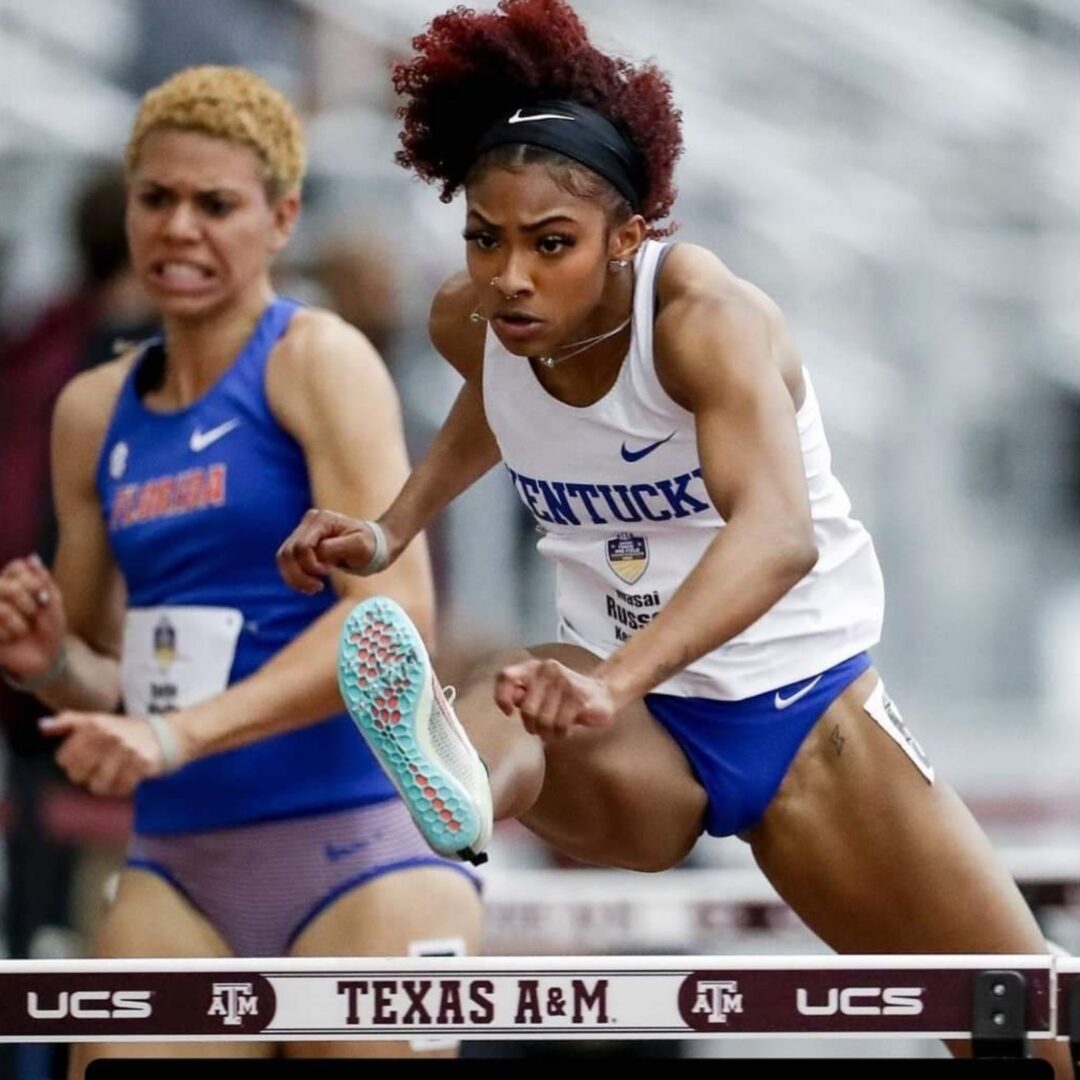 Leadership, Communication
& Mental Health
Led by Professor Otis Williams, Bowie State University, Program includes Team building, Verbal and non-verbal communication, Identity Developing relationships, and Inspiring and empowering yourself and others.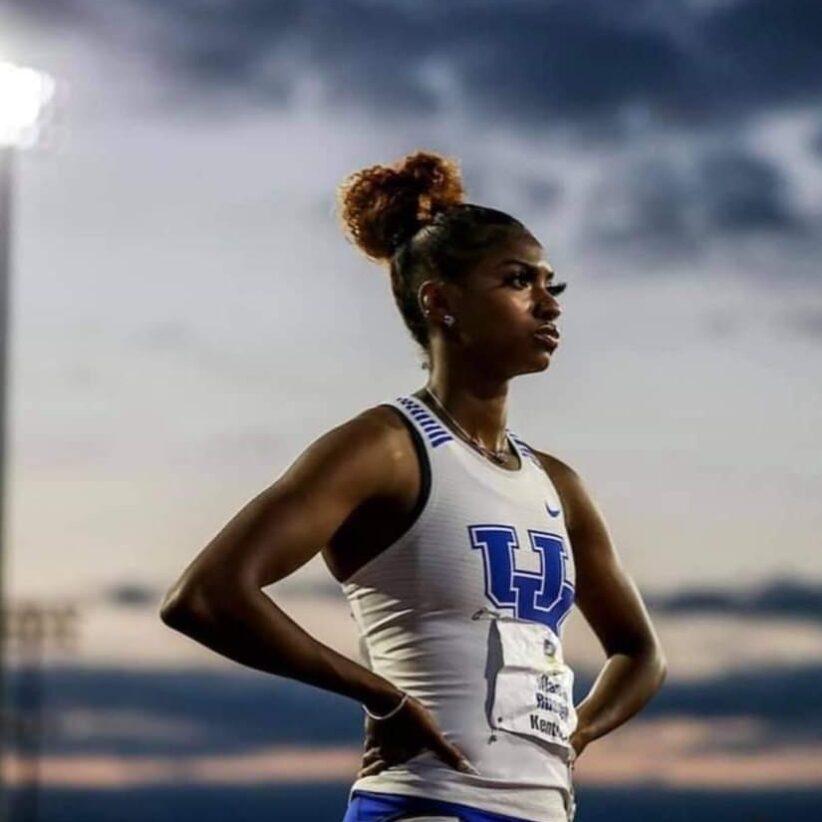 Athlete Assessment &
Injury Prevention
Led by Dr. Kenny Wright, GETWRIGHT Training programming includes movement, strength, and flexibility analysis screenings and review sport-specific injury prevention tips. Campers will also learn corrective exercises and ways to reduce the risk of injury during sport proactively.
| | |
| --- | --- |
| 6:30 PM - 7:30 PM | Introduction to instructors, counselor and Coaches' |
| 7:30 PM - 8:00 PM | Opening Remarks / University of Kentucky's Masai Russell |
| 8:00 PM - 9:00 PM | Breakdown Into Teams and Issue T-shirt |
| | |
| --- | --- |
| 9:00 AM - 10:00 AM | Introduction of Dynamic Warm-ups, Stretches and Sprints |
| 11:00 AM - 12:00 PM | Sports Psychology and Mental Health With Dr. Otis Williams |
| 12:00 PM - 1:00 PM | Lunch in the Cafeteria |
| 1:00 PM - 2:00 PM | Weight Room Introduction |
| 2:00 PM - 3:00 PM | Dynamic Core Routine Introduction |
| 3:00 PM - 4:00 PM | Nutrition and Proper Fueling for Athletes |
| 4:00 PM - 5:00 PM | Competition |
| | |
| --- | --- |
| 9:00 AM - 10:00 AM | Classroom Sessions Team Meetings |
| 10:00 AM - 11:00 PM | - |
| 11:00 AM - 12:00 PM | - |
| 12:00 PM - 1:00 PM | Lunch in the Cafeteria |
| 1:00 PM - 2:00 PM | Q & A With the Panel of Coaches, Professionals, and Track Star Masai Russell |
| 2:00 PM | End of the Day!!!! |
| | | |
| --- | --- | --- |
| North Carolina A&T | Aggies | 15 Campers |
| Oregon | Ducks | 15 Campers |
| Florida | Gators | 15 Campers |
| Arkansas | Razorbacks | 15 Campers |
| Howard | Bison's | 15 Campers |
| Georgia | Bulldogs | 15 Campers |
| South Carolina | Gamecocks | 15 Campers |
| Ole Miss | Rebels | 15 Campers |
| Clemson | Tigers | 15 Campers |